Fashion/Apparel/Textile Internship (m/f)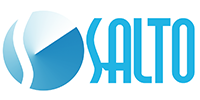 Salto GmbH Alte Papierfabrik 18 40699 Erkrath / Düsseldorf
021193079042
www.dzzdshop.com
Land :

Deutschland

Bundesland :

Stadt :

ERKRATH
Berufsfelder :

Vertragsform :

Arbeitszeit :

Vollzeit

Berufserfahrung :

Student

Beginn :

24.03.2017

Sprache :

Türkisch(Verhandlungssicher)
Unternehmensbeschreibung
The company Salto GmbH/DZZD, founded in 2015, has maintained wholesale relationships and has a 2000m2 large emergency stock.
This enables us to supply of our national and international customers within 3 days with cutting-edge goods.

We guarantee prices which provides the best balance between quality and performance.

Services:

Thanks to our selected and competent suppliers in Turkey and Uzbekistan, we guarantee fast production possibilities.
The whole process is of course carried out by us. The payment options are, of course, as flexible as the production

In addition to clothing, we also offer home textiles like terry, fitted sheets and robes. Also you can find our range of socks,

knitted stump trousers, knitwear and woolen tubers, as well as non-food products, such as plastic, stationery, liquid detergents, paper and air fresheners.
Stellenbeschreibung
Fashion/Apparel/Textile Interns will participate in a learning process where they will have an insight and learn a lot about the textile & fashion industry, with an experienced Textile & Fashion expert. The Intern will also assist in daily business jobs like admin work, client aquisation, etc. It will be a 360 degree internship where you can learn new things be doing them.
Salto GmbH/DZZD is looking for a self-organised, creative, fun, yet professional intern for our company. You should have a genuine passion for the fashion business and textile business. Very important you should also be a fast learner.

This is an exciting opportunity to join an innovative and strong textile company. The Internship will emphasize most facets of global textile business. Your tasks will include anything from admin work, social media, client aquisation, assisting the ceo and the team and customer services. You will help us grow our market by working with us very closely. The Candidates must have a strong interest in international fashion & textile business. The candidate will get all information in their internship.
Profil
Candidate must love the textile and fashion business.
Motivated to work independently with a positive attitude and great energy
Candidates must be currently enrolled in an accredited Apparel, Textile or Fashion program at a college or university.
Passionate focus on customers and their needs.
Excellent communication skills, fluency in English (written and spoken), German (written and spoken) and preferred Turkish (written and spoken). Additional languages are welcome.
Outstanding organisation skills and the ability to multi-task
You should not have a "9 to 5" attitude.
Creative and innovative thinker, with a sales-driven approach
Empfehlungen
English and German fluent (in written and spoken
Kontakt
Romeo Wenger - De los Santos