General Agency France Shoes & Accessories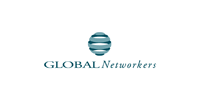 Global Networkers AG CH 6994 Aranno
00390332549438
www.global-networkers.eu
Land :

Frankreich

Bundesland :

Ile de France

Bundesland :

Paris

Stadt :

PARIS
Berufsfelder :

Vertragsform :

Arbeitszeit :

Vollzeit

Berufserfahrung :

Zw. 5 und 10 Jahren

Sprache :

Englisch(Fließend )
Unternehmensbeschreibung
The consulting company Global Networkers AG was founded in 1999. Our goal is to provide the international shoe and leather goods industry a professional service for recruitments and placements.

We are worldwide the only company focused 100% on your industry.

Please note, that you only should apply, when you have the necessary experience.
Stellenbeschreibung
We are looking for

General Agent for France

Men and women shoes and accessories

One of our clients, a highly profiled European textile brand is looking for a general agent covering the mentioned territory.

The brand is high to luxury priced, well known in Germany, Italy, Switzerland and Austria and successful distributed in these countries.

The setup of the collection is very fashionable, comfortable and contemporary with an excellent quality. Production takes place in Europe.

Our client is open for input, supportive and responsive towards the markets.
In addition the brand guarantees high quality for a good value.

The company offers 2 collections per year.
Profil
Your profile

• You have some years of experience in selling in the shoe and textile business
• You or your agency are very successful and have the best reputation
• You have excellent interpersonal communication and influencing skills
• You know the fashion market very well
• You work customer-oriented
• You have access to the key accounts
• You know about the private label market
• You are convincing and strong in negotiations
• You have eventually a showroom available

The Company is offering interesting conditions for preparing new markets.

If you are interested in this possibility, and you want to send your agency profile, please contact us here.

You are also welcome to contact us directly on 0039 0332 549438. Ask for Andrea Lamm.

Be part of our network

Global Networkers AG
CH 6994 Aranno (TI)

Candidates, agencies or freelance are welcome to register free on our Website.

All personal data will be handled confidential at all times. Data will only be forwarded to third parties if agreed by you.

With a registration of your personal data, you will continuously be scanned as a potential candidate for incoming new jobs.

Your personal data will not be handled online or be available to any third party.

I
Kontakt
Andrea Lamm