Human Ressources Manager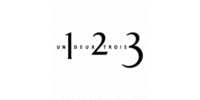 +330155907623
offres-emploi.etam.com/jobs/2268
Land :

Deutschland

Bundesland :

Stadt :

DÜSSELDORF 402012
Berufsfelder :

Vertragsform :

Arbeitszeit :

Vollzeit

Berufserfahrung :

Zw. 5 und 10 Jahren

Sprache :

Englisch(Verhandlungssicher)
Unternehmensbeschreibung
Centenarian and still family owned, the Etam Group, European leader of the Lingerie market wants to win Women's heart over the World!
With its brands ETAM, 1.2.3 and Undiz, the Group spreads its uncomparable know-how and "chic à la française" over 4000 stores in 51 countries.
Tomorrow's talents will raise the challenge to pursue this success story and will have for assignment to make the next 100 years sublime...

The Brand 1.2.3 is looking for a new HR MANAGER in Germany.
Stellenbeschreibung
In relation with the HR European HQ, the HR Manager is responsible for 5 key missions: Recruitment and Hiring, Training and Development, local Compensation and Benefits, Performance Evaluation and Administration.

Directly attached to the Country Manager, and in the course of its tasks, he will have cross-functional relationship with:
- International HR and Training project manager;
- HR Social and Legal Department Teams.

The main tasks of the HR Manager will include:

► Assuring organization staff by:
- Establishing a recruiting, testing, and interviewing program;
- Counseling managers on candidate selection;
- Conducting and analyzing exit interviews;
- Recommending changes.

►Working in relationship with the HR HQ Teams to adapt and implement the onboarding and training programs.

►Maintaining management guidelines by preparing, updating, and recommending human resource policies and procedures, as per the European HR policy.

►Ensuring legal compliance and organizing all the people administration and payroll in relation with the external firm.
Profil
Attracted by the job of HR Manager, you have a Human Resources or Management degree. You are interested by the diversity of your roles and want to integrate a leading firm in Ready to wear.
You imperatively have 5 years experience in the HR in a retail company.

You have relational skills and a strong attention to detail.Multitasking, you are meticulous, discrete and ethical

Finally, you are fluent in English.

To contact me: +33 1 55 90 72 36
Kontakt
Justine GUTIEREZ