Marketing & Sales Executive Volunteer For 3 Months (co - Found After)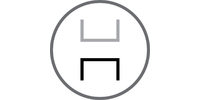 004915730194777
https://hominems.com/
Land :

Deutschland

Bundesland :

Stadt :

BERLIN
Berufsfelder :

Vertragsform :

Arbeitszeit :

Vollzeit

Gehalt :

Equity based

Berufserfahrung :

Weniger als 2 Jahre

Beginn :

-

Sprache :

Englisch(Gute Kenntnisse)
Unternehmensbeschreibung
About Hominems:

-It offers an B2C E-commerce where the directional market consist in wearable electronics and wearable garments All products are to be either electronically enhanced or by other production means, it is not limited to performance and health.

Some of our affiliates and partners are: Misfit, Ssense, Amazon, WearableX and Ekster.

-It Provides a B2B platform for entrance into this new markets.

-We produce ourselves ultra low electronics products.

www.hominems.com
Stellenbeschreibung
Your role will be to help to maximize sales for the E-store and across wider channels by providing first class customer service, helping to ensure compliance for drop-shipping, cash handling and other store operation processes to minimize risk and costs. To grow as co-founder and professionally as part of a dynamic early stage and small start up.
Profil
Job requirements:

Drive
Identifying new sales opportunities in mens and women's fashion in smart garments and wearable tech products.
Interest on becoming part of an early stage.
Managing sales and forecasts per account.
Great organizational and time management skills with the ability to prioritize most important tasks.
Ability to manage several brands.
Prior experience within the Affiliate / Digital Marketing and SEO / SEM space is preferred, so we would like to consider self-starters.
Evidence of managing relationships with media publishers

The Ideal Candidate

Interest on becoming part of an early stage.
Passion for shopping and consumer trends and spending.
Keen interest in 'what's on' wearable tech and smart garments.
Analytical skills.
Demonstrating ability and willingness to roll up.
Fluency in English and German.

If you identify with the description and would like to join a leading brand with international presence in the fashion and footwear sector, this is your opportunity.
Kontakt
Hominems