Retail Allocation Manager (m/f)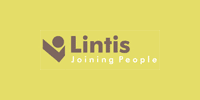 0049-208-84836010
www.lintis.de
Land :

Hongkong

Bundesland :

Tsuen Wan Area

Stadt :

HONGKONG
Berufsfelder :

Vertragsform :

Arbeitszeit :

Vollzeit

Gehalt :

Top Job (>60KE)

Berufserfahrung :

Zw. 2 und 5 Jahren

Beginn :

As soon as possible

Referenznummer :

LC1222-16

Sprache :

Englisch(Fließend )
Unternehmensbeschreibung
Lintis is a leading recruiting company working for international brands and retail store chains in the fashion & lifestyle segment.
Stellenbeschreibung
Our customer is a leading fast fashion retailer in Europe. For its buying office based in Hong Kong we are currently seeking a


RETAIL ALLOCATION MANAGER (m/f)


Driven to maximizing sales and profitability for up to 7 countries, your responsibilities are:

- Planning initial allocation quantities of new merchandise
- Monitoring Shipments
- Being in charge of maintaining optimum stock levels at any time considering commercial and visual impact
- Supervising product performance and effecting transfers from store to store
- Being in regular communicational interchange with European Store Operations and District Center
- Conducting a team of up to 8 allocators in terms of management, development and training
Profil
As this is a senior role, you will directly report to the Merchandising Director and the CEO and have to fulfill the following requirements:
Minimum of 3 years related experience within a renowned brand (preferably an European High Street brand)
Excellent Excel skills
Excellent analytical skills
High comprehension of and affinity for retail IT systems
Good and confident communication skills
Good English skills both in written and spoken
Cantonese and German skills are welcome but are not mandatory
Empfehlungen
Our customer is offering an excellent salary and bonus potential for the right candidate.

Please apply by sending your full application documents via e-mail.
Kontakt
Giovanni Spinelli