Sales Assistant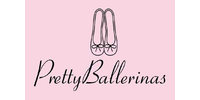 Friedrichstrasse, 81 - 10117 BERLIN
03020648730
www.prettyballerinas.com/
Land :

Deutschland

Bundesland :

Stadt :

BERLIN
Berufsfelder :

Vertragsform :

Arbeitszeit :

Vollzeit

Berufserfahrung :

Weniger als 2 Jahre
Unternehmensbeschreibung
Pretty Ballerinas is a spanish shoe brand with shops all over the world. Founded in 2005, it is part of the Mascaro Group, a company that has been making shoes since 1918. Pretty Ballerinas has appeared in many fashion magazines, especially when celebrities such as the international supermodels Kate Moss, Elle MacPherson and Claudia Schiffer have been photographed wearing them. Pretty Ballerinas is known for its huge array of styles and colours and the unusual way that materials are combined. The stores are designed like tiny chocolate boxes with signature details as French antique gilt mirrors and chandeliers, pink shelving and leopard print sofas.
Stellenbeschreibung
We are looking for a professional fashion interested Sales Assistant to join our shop in Mitte, Friedrichstrasse 81.

Your daily duties and responsibilities:
- Greeting customers who enter the shop.
- Be involved in stock control and management.
- Assisting shoppers to find the goods and products they are looking for.
- Being responsible for processing cash and card payments.
- Stocking shelves with merchandise.
- Answering queries from customers.
- Reporting discrepancies and problems to the supervisor.
- Giving advice and guidance on product selection to customers.
- Balancing cash registers with receipts.
- Dealing with customer refunds.
- Keeping the store tidy and clean, this includes hovering and mopping.
- Responsible dealing with customer complaints.
- Working within established guidelines, particularly with brands.
- Attaching price tags to merchandise on the shop floor.
- Responsible for security within the store and being on the look out for shoplifters and fraudulent credit cards etc.
- Receiving and storing the delivery of large amounts of stock.
- Keeping up to date with special promotions and putting up displays.
Profil
Skills required for the job:
Between 1 and 2 years of experience.
Experience in the area of footware would be highly appreciated.
To be fluent in German and English, any other language is a plus.
Should have moderate IT skills.
Having a friendly and engaging personality.
Comfortable and enjoy working with people.
Should be confident.
Must be helpful and polite.
Should be out-going and pro-active
Should be of a smart appearance and articulate
Must be reliable, able to multitask without loosing eye for detail.
If you feel this describes you, please get in contact with us!

We look forward to meeting you!
Empfehlungen
We are looking for LADIES ONLY since you have to be able to use our products.
Kontakt
Mariana Rocha