Senior Sales Analyst (f/m)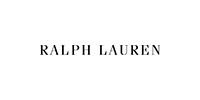 RALPH LAUREN Germany GmbH Maximilianstrasse 23 80539 Munich Germany
+49.89.2919383800
www.ralphlauren.de
Land :

Deutschland

Bundesland :

Stadt :

MÜNCHEN
Berufsfelder :

Vertragsform :

Arbeitszeit :

Vollzeit

Berufserfahrung :

Zw. 2 und 5 Jahren
Unternehmensbeschreibung
RALPH LAUREN Corporation is a leader in the design, marketing and distribution of premium lifestyle products in four categories: apparel, home, accessories and fragrances. For 50 years, Ralph Lauren's reputation and distinctive image have been consistently developed across international markets. RALPH LAUREN is not only a lifestyle brand – it is a way of life.
Stellenbeschreibung
To support our global growth strategy and to further strengthen our regional Business Development & Sales Analysis department within our Corporate Office in Munich we are looking for a highly motivated

Senior Sales Analyst (f/m)

In this role you are the link between our European Headquarter in Geneva and our regional Senior Management to closely monitor and report our regional sales performance.

KEY RESPONSIBILITIES
Business Analysis
- Monitor and update Wholesale reports on a daily and weekly basis (prebook, reorder, shipping, door counts, etc.)
- Reorder overview to track actuals versus target by brand
- Shipping reports to monitor and ensure actual deliveries
- Tracking and analysis of retail sales numbers for all corners within the region (year to date/season to date)
- Potential analysis per brand
- Metro analysis- reporting based on actuals and new business opportunities
- Initiative and proposal for business development and strategies
- P&L calculation for customers & corners
- Preparation, review and monitor the Wholesale bonus calculation in close cooperation with Finance and Compensation & Benefits department

Sales Operations
- Preparation and support of internal meetings for Senior Management (Wholesale summit, Brand days, Budget presentation)
- Customer analysis to prepare data base for important key account meetings
- Ad hoc requests from Senior Management & Sales teams
- Implement EDI process for new customers
Profil
- Relevant academic education, preferably with a commercial and business focus
- Profound experience (several years) in a similar function / area
- Strong analytical background and in-depth understanding of Key Performance Indicators
- Very well organized with a structured and strategical approach
- Ability to interact in a dynamic and fast pacing environment
- Team orientation, flexibility and a forward thinking mentality
- Advanced MS Office knowledge (especially Excel and Powerpoint)
- Fluency in English


Are you interested to work for one of the most successful fashion brands in the world and you wish to continue your career in an international environment with a variety of tasks? We value the individual talent that comprises our company and are committed to offer many exciting career opportunities for each employee's development. We believe wholeheartedly that people hold the key to achieving our business objectives and our overall success. If you want to become part of this unique success story and you are interested in joining this dynamic team of professionals please provide your application together with your potential start date and salary expectations.

Kontakt
Bianca Gröger