Senior Visual Merchandiser (m/f) Premium & Luxury Brands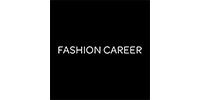 Neusser Str. 93 50670 Köln
0221-5893787-0
0221-5893787-2
www.fashion-career.de
Land :

Deutschland

Bundesland :

Stadt :

FRANKFURT AM MAIN
Berufsfelder :

Vertragsform :

Arbeitszeit :

Vollzeit

Berufserfahrung :

Zw. 5 und 10 Jahren

Sprache :

Englisch(Fließend )
Unternehmensbeschreibung
NIEMANN CONSULTA ist eine der führenden Personalberatungen für Luxus & Premium Marken und bieten Executive Search, Headhunting & Recruitment von Fach- und Führungskräften für internationale Marken und Handelsunternehmen aus ausgewählten Sektoren.

Das Unternehmen versteht sich als 'Boutique' unter den Executive Search & Recruitment Agenturen, weil wir uns ausschließlich den anspruchsvollsten Branchen widmen.

Diese sind gekennzeichnet durch: Kreativität, Qualität, Emotionalität und Design in den folgenden Sektoren:

Mode & Lifestyle
Schmuck & Uhren
Beauty & Kosmetik
Leder & Accessoires
Möbel & Interior
Stellenbeschreibung
Our client, an international company within the segment of luxury and premium products has pioneered a new retail experience for world`s leading brands and for the sophisticated global shopper.

The collection is currently home to more than 900 boutiques located within easy reach of some of Europe's favourite gateway cities.

For their location in region Frankfurt am Main, we are searching for a
Senior Visual Merchandiser (m/f) Premium & Luxury Brands


YOUR RESPONSIBILITIES:

Guide and support both the boutiques and the retail team with creative visual merchandising and presentation to increase sales through visual excellence and constant variety of product and window display.
Act as the key liaison and contact person for any creative actions or goals in the boutiques, both in-store and windows.
Guide the team on the creative direction of the season and support them with all seasonal events/actions.
Ensure in-store signage is coherent and consistent and in line with seasonal campaigns. Develop new signage ideas where appropriate.
Participate in retail/marketing calls to coordinate any special events. Ensure that the inter-department communication flow about creative activities/actions is clear.
Coach the Store Managers to increase their understanding of how to maintain a good visual standard in their windows and on the shop floors.
Ensure that the Retail team has detailed feedback on the boutiques so that they are aware of all information and detail noted whilst working in the store.
Support the stores and the Retail team through researching and presenting relevant topics, specifically guidance on how to increase sales and how to put theory/guidelines into practical and commercial action plans in the stores. Constantly seek out new trends and inspiration to make the visual message and impact stronger to the consumer.
Attend trade shows/fairs and visit high street stores to seek out ideas and produce follow up reports.
Develop training seminars and tools to educate the Stores about improving their merchandising and how this good visual presentation can positively affect their turnover:
Work with retail and VM team to develop clear objectives for the training
Establish practical workshops in the store to reinforce this theoretical training
Help make training easy, fun, interactive and easy to comprehend
Assist the Retail Merchandising Department with projects where needed.
Keep the Retail Merchandising team updated on current and future focus through the fortnightly team call. Use this as an opportunity to share ideas and gain knowledge/understanding from colleagues.
Profil
Previous experience in a visual role ideally working with luxury brands
A solid commercial understanding of how good VM standards can positively impact on sales
Knowledge of and focus on principles for exceeding customer expectations
The ability to see the whole picture – from assessing the needs of a Store, to exceeding customer services standards, to assessing and evaluating satisfaction
Understand principles and methods for showing, promoting, and selling products and services, to include marketing strategy and tactics
Knowledge of and natural sense for colour, balance, and composition
Knowledge of design techniques, tools and principles involved in the production of precise technical plans, blueprints, drawings, and models
Able to manage own time
Excellent written, verbal and interpersonal communication skills
Confident liaising with people at all levels within the business
Able to work on own initiative or as part of a team
Computer literate with sound Microsoft Office skills
Fluent in English - other European languages advantageous.
Kontakt
Niemann Consulta