Still Lifer (f/m) - Parental Leave Substitute For 2 Years -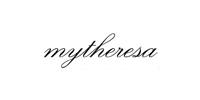 +4989127695-233
https://careers.mytheresa.com/eng
Land :

Deutschland

Bundesland :

Stadt :

KIRCHHEIM BEI MÜNCHEN CLOSED TO MUNICH
Berufsfelder :

Vertragsform :

Arbeitszeit :

Vollzeit

Berufserfahrung :

Weniger als 2 Jahre

Sprache :

Englisch(Fließend )
Unternehmensbeschreibung
mytheresa.com is Europe's leading luxury online retailer. Launched in 2006, mytheresa.com stands for the finest edit of over 200 international designer brands' collections, such as Balenciaga, Saint Laurent, Valentino and many more. The product selection boasts clothes, shoes, bags and accessories.

Our international team in our headquarters in Munich consists of more than 400 highly talented and passionated members from over 50 nations. We offer a unique and best-in class service to the customers we have in more than 120 countries. We use and develop the best practices in IT, Human Resources, operations, online marketing, webshop design, in addition to creating very innovative digital content for our editorial, public relations and branding activities.

To support our Styling Team we are currently searching for a full-time employee as (Junior) Product Picture Editor/Still Lifer (f/m) based in our office in Heimstetten/Munich.
Stellenbeschreibung
- Responsibility for the still life shots of all our products (Ready-to-Wear, Bags, Shoes and Accessories)
- Preparation of items for shoots (collecting them from the warehouse, steaming and prep)
- Quality control of pictures
- Working with tight deadlines and a high turnaround
- Set-Up of shooting guidelines
- Working on new views
- Close cooperation with the photographers
Profil
Your qualifications:
- Profound experiences with still life photography
- Profound fashion competence, i.e. a working knowledge of researching and integrating trends and updates in core information
- Understanding of digital photography, production studio pace and efficiency
- Good English knowledge
- Good time- and self-management skills
- Working computer skills required (MS-Office)

Our offer:
- The opportunity to take on responsibility in a rapidly growing, dynamic e-commerce company
- An open corporate culture with a fantastic team spirit
- A modern and friendly work place
- Regular training and further development opportunities
- An international working environment
- Excellent benefits and social events
Kontakt
Christina Fieß