Store Development Project Manager (m/f)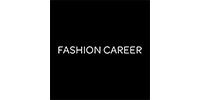 Neusser Str. 93 50670 Köln
0221-5893787-0
0221-5893787-2
www.fashion-career.de
Land :

Deutschland

Bundesland :

Stadt :

FRANKFURT AM MAIN
Berufsfelder :

Vertragsform :

Arbeitszeit :

Vollzeit

Berufserfahrung :

Zw. 5 und 10 Jahren

Sprache :

Englisch(Verhandlungssicher)
Unternehmensbeschreibung
NIEMANN CONSULTA ist eine der führenden Personalberatungen für Luxus & Premium Marken und bieten Executive Search, Headhunting & Recruitment von Fach- und Führungskräften für internationale Marken und Handelsunternehmen aus ausgewählten Sektoren.

Das Unternehmen versteht sich als 'Boutique' unter den Executive Search & Recruitment Agenturen, weil wir uns ausschließlich den anspruchsvollsten Branchen widmen.

Diese sind gekennzeichnet durch: Kreativität, Qualität, Emotionalität und Design in den folgenden Sektoren:

Mode & Lifestyle
Schmuck & Uhren
Beauty & Kosmetik
Leder & Accessoires
Möbel & Interior
Stellenbeschreibung
Our client, an international company within the segment of luxury and premium products has pioneered a new retail experience for world`s leading brands and for the sophisticated global shopper.

The collection is currently home to more than 900 boutiques located within easy reach of some of Europe's favourite gateway cities.

For their location in region Frankfurt am Main, we are searching for a

STORE DEVELOPMENT PROJECT MANAGER (m/f)


YOUR RESPONSIBILITIES:

•Brand Orientation: visits/ briefings/ supply of all information relating to shop-fit
•Carry forward the fit-out process for new openings
•Carry forward the re-merchandising / re-fit programme
•Action post-opening snag lists as appropriate
•Ensure that proper and complete information is issued by Brands for approval of plans, samples etc., check Brands' plans and distribute internally for comments
•Schedule all visits from Brands in co-ordination with other departments: reporting & follow-up,
schedule and take part in all site meetings with Brands – provide minutes
•Enhance shop-fit quality to achieve standards of excellence, focussing on all details
•Ensure that internal works are executed by Brands in accordance with German building regulations
•Facilitate effective communication systems with all contractors, project managers and maintenance suppliers, and monitor progress of works on-site ensuring that the works schedule is adhered to
•Manage local Special Projects
•Manage flow of information between Group Retail Development Director and external consultants including appointments, plan submittals, timing, billing, etc.
•Manage the relationship with local authorities
•Keep Brands informed and up-to-date on all local codes and building regulations
•Facilitate the acquisition of services from local utility companies
•Co-ordinate and communicate to all relevant departments on all shop-fit related issues i.e. timings and changes
•Keep track of and forward all invoices relating to shop-fit works to the Accounts department
•Devise new systems and procedures to facilitate the shop-fit process and improve where possible existing
•Liaise and check with the Commercialisation and Legal departments on all issues relating to shop-fit
•Train, manage and mentor the Retail team and manage weekly conference calls with other team members
•Support the local team on requests for drawings relating to units or special projects.
Profil
- You successfully completed your studies in architecture, interior design or management
-Ideally 5-7 years experience in a similar position
- Experienced within the segment of premium/ luxury brands
- Strong in communication and negotiation with a generalistic profile
- Excellent skills in AutoCAD, Photoshop and indesign
- MS Office
- Excellent English and German
Kontakt
Niemann Consulta