Store Manager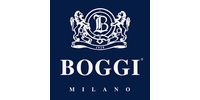 +41763917870
www.boggi.com
Land :

Deutschland

Bundesland :

Stadt :

FRANKFURT AM MAIN
Berufsfelder :

Vertragsform :

Arbeitszeit :

Vollzeit

Berufserfahrung :

Student

Sprache :

Englisch(Fließend )
Unternehmensbeschreibung
Boggi Milano is a leading menswear retailer inspired by Italian lifestyle.

It plans and designs contemporary men's fashion, taking care of every single aspect, from production to distribution, in order to foster and spread its unique style and quality.

Established in 1939, Boggi opened its first direct store in Milan in 1964. From 1939 onward, Boggi Milano has always been evolving, without ever losing touch with its customer: a contemporary, modern and cosmopolitan businessman, offering him an excellent price-quality ratio and providing expert, professional style advice.

Boggi Milano is a constantly growing International Group, counting over 150 monobrand stores in 29 countries worldwide.

Style, quality and shopping experience are the milestones that continue overtime.
Stellenbeschreibung
Boggi's Store Team Leader is a professional who is responsible for promoting brand loyalty to customers, in order to guarantee commercial (quantitative and qualitative) targets assigned. He/she represents the Company and is a proactive Sales professional who operates according to the company policies set by the Headquarters and aimed at managing Store Sales Advisors and ensuring that the Store runs efficiently.

Responsibilities

Sales

•Reflects the corporate image in terms of standing and ensures that the Staff is also aligned.
•Ensures that the image of the Store is in line with corporate standards and that the Staff is aware of this standard.
•Guarantees excellent customer service including welcome and treatments and supervises sales to ensure customer satisfaction and that the qualitative standards required by our brand are maintained.
•Ensures that the Store windows are always in place and supervises the layout of the Store according to the Company directions.
•Ensures that all delicate situations regarding customer complaints and the overall sales process are dealt with accordingly.
•Ensures that the network of external relations expands and that relations with traditional partners and prestigious people are maintained in order to promote customer loyalty.
•Supervises warehouse stock and verifies that it is in line with the Store's sales potential and reports to Merchandising Team.
•Optimises warehouse management in order to make the stocking of goods as efficient as possible in terms of sales.
•Informs the Field Coach about any local events in the city and organized by competitors.
•Is constantly up-to-date regarding fashion trends, knows and monitors competition and communicates this information to the Staff.
•Provide staff meeting, in order to share Store business trend, and gain feedback from sales associates to increase commercial performance.
Profil
4/5 years retail experience, with 2-3 years shop Staff specialty management
A dynamic and energetic individual
A strong desire to achieve results
A passion for the industry and brand
Excellent knowledge of the local language
Additional languages beneficial
Kontakt
Beatrice