Wholesale Key Account Manager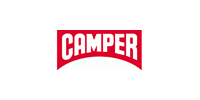 +4915208699678
jobs.camper.com
Land :

Deutschland

Bundesland :

Stadt :

BERLIN
Berufsfelder :

Vertragsform :

Arbeitszeit :

Vollzeit

Berufserfahrung :

Zw. 2 und 5 Jahren

Sprache :

Englisch(Verhandlungssicher)
Unternehmensbeschreibung
Camper was founded in 1975 in Mallorca, Spain as a contemporary, casual shoe brand. For more than 40 years, we have been creating unconventional footwear and continue to be a family-run business. Under the creative direction of Romain Kremer, we strive to create original, easy-to-wear footwear concepts with an urban aesthetic.

Today, Camper has more than 400 stores and is available in more than 40 countries.
Stellenbeschreibung
Strategic / Business Planning

Develop and drive high level joint key account plans for each online & offline key account with a scope of 1-3 years
Specify the business goals and strategies per key account, the tools and resources needed to secure and accelerate sustainable growth, all in alignment with overall Camper strategic plan
Strengthen and improve KPIs for the key account business area in the territory through tactical and strategic recommendations
Continuous bench-marking activities through market and key account data analysis
Prepare, define and execute together with Retail Marketing the annual & seasonal plans with selected partners


Building Commercial Relationships

Build a constructive and trustful relationship with key account contacts by fully understanding: the decision making process, account's corporate objectives and strategies, financial performance and logistical process & deliveries
Take the lead to deploy multi-functional Camper resources that interact with finance, operations, CS, product and marketing to drive various business projects
Clearly articulate & summarize the key account needs within the territory to further grow the business and remove internal barriers to get things done


Drive Customer Management Process

Develop and facilitate a consistent key account sales process: Lead: (i) internal preparation meetings to align on seasonal strategic direction (ii) account business planning/pre-line meetings to agree on net revenues targets and seasonal direction and (iii) seasonal business review meetings with the key accounts to analyze sell-in vs sell-thru results and implementation of seasonal initiatives
Ensure business agreements are in place with all key accounts specifying targeted revenues, T&C and planned marketing support for the year
Constant monitor and drive to improve the Key Accounts KPIs such as; sell-thru, deliveries, replenishment, complaint management etc
Profil
The Wholesale Key Account Manager will lead together with the Wholesale Manager and Country Manager the business development of the wholesale key account business in the territory of GASP, with main focus on Germany. Develop competitive & relevant Key Account plans by territory, distribution channel and key accounts. Work closely with the Wholesale Manager and Country Manager to achieve and realize the CAMPER business objectives & strategies.
Requirements:
Minimum 3 years of academic studies in business management / sales / digital marketing and/or a successfully completed apprenticeship in Retail Trade
Minimum 4 years sales experience in Germany (preferably in Lifestyle Fashion & Footwear brands)
Affinity for footwear, fashion and lifestyle
Strong negotiator
Organisation skills
Good communication and interpersonal skills
Positive, can-do-attitude and hands-on mentality
Have the relevant network within the contemporary and premium segment
Required: English & German; Desirable: Spanish
Required: Excel, SAP, Powerpoint; Desirable: other inventory management system
Kontakt
Ngoc Thai