Assistant Store Manager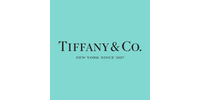 www.tiffanycareers.com/
Land :

Deutschland

Bundesland :

Stadt :

DÜSSELDORF
Berufsfelder :

Vertragsform :

Arbeitszeit :

Vollzeit

Berufserfahrung :

Zw. 2 und 5 Jahren

Beginn :

Sofort

Referenznummer :

39616

Sprache :

Englisch(Verhandlungssicher)
Unternehmensbeschreibung
Seit über 180 Jahren steht Tiffany & Co. für Schönheit, Romantik, zeitlose Eleganz und die legendäre Blue Box. Tiffany schuf ein Vermächtnis an atemberaubenden Schmuck-Kollektionen und romantischer Ideale. Tiffanys großes Erbe an gefeierten Künstlern, historischen Meilensteine und atemberaubenden Schmuckstücken bilden das Fundament auf welchem unsere Mitarbeiter täglich bauen. Tiffany-Mitarbeiter sind leidenschaftlich, herzlich und beruflich engagiert. Wir erweitern stetig unser Wissen über neue Kollektionen, Kulturen und beobachten die Entwicklungen im Luxusmarkt. Unser Respekt und die Liebe für die Marke schaffen einen unvergleichlichen Arbeitsplatz. Wir erwarten, dass unsere Mitarbeiter jedem einzelnen Kunden ein Tiffany-Erlebnis schenken und Tiffany verpflichtet sich ein Umfeld zu erschaffen, das Exzellenz erkennt und honoriert um dieser Erwartung gerecht zu werden. Für uns ist es ein Traum einer Firma anzugehören, die stets mit exquisitem Handwerk, zeitlosem Design und mit Engagement zu unternehmerischer Nachhaltigkeit in Verbindung gebracht wird.
Stellenbeschreibung
Retail Excellence – Execute exceptional retail performance to ensure sales and service
o Execute and reinforce sales strategy
o Reinforce business needs and KPI's, Reinforce and drive minimum targets with global, regional and local initiatives
o Execute retail standards

Operational Excellence – Execute exceptional operational performance to ensure quality and quantity of stock
o Understand compliance and lead by example
o Understand and support back of house operations

Team spirit – Demonstrate to operate within the team by exhibiting the highest level of collaboration, trust, integrity, fairness, and professionalism both internally and externally.
o Reinforce daily coaching sessions
o Reinforce and update team on industry news and company updates and complete provided training courses to ensure compliance with company policy changes to better serve customers
o Conduct daily briefs
o Advocate and lead by example the Tiffany cultural values

Client Experience - Elevate in store experience consistently delivering memorable moments
o Ensure highest levels of in-store luxury experience at all times, including presentation, behavior, and hospitality
o Acknowledge and elevate customer issues / complaints

Client Development - Deepen the relationship with our customers to drive lifetime loyalty and spend
o Cultivate new and existing customer base with personalized interactions
o Drive business through the key product pillars
o Participate in events by delivering an exceptional client experience
Profil
Previous retail or luxury retail experience or relevant customer related experience (i.e. luxury hospitality, etc.).
Experience in people management, sales generation and the achievement of sales results.
Flexibility to work in various roles based on business needs (i.e. on the sales floor, operations, etc.).
Willingness to work non-traditional business hours including evenings, weekends and holidays.
Excellent communication skills, both verbal and written, as well as interpersonal skills using positive leadership models.
Proven ability and desire to work in a fast-paced, changing environment.
Proficiency in Microsoft Word, Excel, Outlook, Visio, Power Point, Client tracking systems and Point of Sales (POS) systems.
Dynamic team player with ability to positively motivate staff and network locally and regionally to build relationships.
Must have authorization to work in the country where the position is based.
Awarded gemological certification relevant to the country of work. (preferred)
Sales experience in retail or luxury retail or relevant customer related experience.
Business proficiency in German and English, but more languages will be advantageous.