Creative Services Coordinator (m/f/d)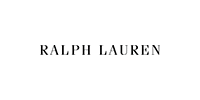 RALPH LAUREN Germany GmbH Maximilianstrasse 23 80539 Munich Germany
+49.89.2919383800
www.ralphlauren.de
Land :

Deutschland

Bundesland :

Stadt :

BERLIN ODER DUESSELDORF
Berufsfelder :

Vertragsform :

Arbeitszeit :

Vollzeit

Berufserfahrung :

Zw. 2 und 5 Jahren
Unternehmensbeschreibung
RALPH LAUREN Corporation is a leader in the design, marketing and distribution of premium lifestyle products in four categories: apparel, home, accessories and fragrances. For 50 years, Ralph Lauren's reputation and distinctive image have been consistently developed across international markets. RALPH LAUREN is not only a lifestyle brand – it is a way of life.

To further strengthen our Creative Services Team for the EU Retail Stores we are looking for a highly committed Creative Services Coordinator (m/f/d) - based in Berlin or Duesseldorf.
Stellenbeschreibung
In-Store visual presentation

- Implement the seasonal merchandising guidelines and product pushes in our Wholesale Corners
- Ensure the maintenance of Polo merchandising standards
- Manage and implement seasonal change-over (visual strategies)
- Manage the presentation of POS material
- Assist in the planning and implementation of new corner openings

Training & Staffing

- Organize, prepare and conduct trainings on the shop floor
- Demonstration of visual merchandising standards

Reporting

- Store visits: compile regular reports detailing current merchandising standards, stocks, POS and staffing with recommendations
Profil
- Relevant education as well as some years of experience in a similar position (retail visual merchandising)
- Willingness to travel
- Strong communication skills, both verbal and written in German and English
- Energy and enhusiasm a must
- Strong organization and multi-tasking skills
- Excellent computer skills (MS Office)

You are interested in becoming part of one of the most successful fashion brands in the world and you wish to continue your career in an international environment with a variety of tasks? We value the individual talent that comprises our company and are committed to offer many exciting career opportunities for each employee's development. We believe wholeheartedly that people hold the key to achieving our business objectives and our overall success. If you want to become part of this unique success story and you are interested in joining this dynamic team of professionals please provide your application together with your potential start date and salary expectations.

Kontakt
Stefanie Müller