Digital Key Account Manager (f/m/d)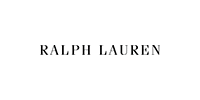 RALPH LAUREN Germany GmbH Maximilianstrasse 23 80539 Munich Germany
+49.89.2919380
www.ralphlauren.de
Land :

Deutschland

Bundesland :

Stadt :

MÜNCHEN
Berufsfelder :

Vertragsform :

Arbeitszeit :

Vollzeit

Berufserfahrung :

Zw. 2 und 5 Jahren
Unternehmensbeschreibung
RALPH LAUREN Corporation is a leader in the design, marketing and distribution of premium lifestyle products in four categories: apparel, home, accessories and fragrances. For 50 years, Ralph Lauren's reputation and distinctive image have been consistently developed across international markets. RALPH LAUREN is not only a lifestyle brand – it is a way of life.

We are constantly searching for sales talents to further support our growth strategy within our Central European (Germany/Austria/Switzerland) and Eastern European organization. In particular we are currently looking for a highly motivated

Digital Key Account Manager (f/m/d)

for Lauren and POLO Ralph Lauren Womenswear to develop and grow the business with our Digital Key Accounts.
Stellenbeschreibung
- Integral part of Lauren and POLO Ralph Lauren Womenswear sales team
- Assortment guidance and highlight product opportunities to ensure best product offer for E-Commerce partner
- Performance tracking and analysis of digital partners on weekly basis including bestsellers and risk mitigation in case of performance challenges
- Executing order appointments with key accounts
- Understand the regional E-Commerce landscape and support on expanding online distribution in a sustainable manner
- Assisting in the preparation of business plans
- Flag reactive marketing needs on a weekly basis to push
- Frequent site audits including monitor sales and market place activities
- Ensure operational excellence including lead time of product to onsite, minimize operational chargebacks and improve replenishment
- Ensure marketing product pushes are onsite in adequate amount of time and units
- Budget negotiations with partner and tracking of budgets
Profil
- 3 to 5 years of digital experience in buying or sales
- Academic education (university degree) or equivalent
- Very good analytical skills, data driven and business acumen
- Strategic thinking, KPI focused and goal oriented
- Integrity and strong sense for confidentiality
- Good in creating relationships across various departments with internal and external stakeholders
- Strong communication and negotiation skills
- Proficiency in Outlook, Excel and Word required (Office 365)
- Fluency in English and German, other languages as a plus

You are interested in becoming part of one of the most successful brands in the world and you wish to continue your career in an international environment with a variety of tasks? We value the individual talent that comprises our company and are committed to offer many exciting career opportunities for each employee's development. We believe wholeheartedly that people hold the key to achieving our business objectives and our overall success. If you want to become part of this unique success story and you are interested in joining this dynamic team of professionals please provide your application together with your potential start date and salary expectations.
Kontakt
Stefanie Müller