Office Coordinator (M/W/D)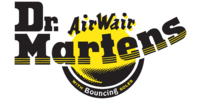 www.drmartens.com/de/
Land :

Deutschland

Bundesland :

Stadt :

DÜSSELDORF
Berufsfelder :

Vertragsform :

Arbeitszeit :

Teilzeit

Berufserfahrung :

Zw. 2 und 5 Jahren

Sprache :

Englisch(Gute Kenntnisse)
Unternehmensbeschreibung
Unsere Unternehmenskultur zeichnet sich unter anderem dadurch aus, dass sie Menschen mit einem ausgeprägten Sinn für Selbstentfaltung schätzt. Unsere britischen Wurzeln verleihen uns einen selbstironischen Sinn für Humor, und zugleich konzentrieren wir uns ganz unverhohlen auf das Anfertigen hochwertiger Stiefel und Schuhe.
Wir bei Dr Martens gehen die Dinge ein bisschen anders an. Wir sind keine Konzernmarke. Uns ist es egal, wie Sie sich kleiden, ob Sie Piercings oder Tätowierungen haben, oder ob Sie Ihre Haare färben. Wir lieben die Dinge, die uns unseren originellen Charakter verleihen, den niemand imitieren kann. Unsere Kunden sind alle ganz unterschiedlich, also macht es Sinn, dass unsere Mitarbeiter es ebenfalls sind. Wir möchten die nächste Generation von DM-Trägern inspirieren und diese kommen aus allen möglichen sozialen Schichten!
Stellenbeschreibung
THE GIG

You will coordinate closely with work with the Finance, HR/Payroll, Facilities, Legal and Local teams and external providers to ensure the smooth running of the Dusseldorf and Berlin offices/showrooms, and Company admin relating to Germany, so that the Company fulfils its obligations to ensure ongoing regulatory compliance.

THE STUFF THAT SETS YOU APART

Office/Facilities/Services
•Take ownership to ensure the smooth-running of our physical offices and showrooms in Dusseldorf and Berlin
•Liaise with and coordinate external vendors and partners to obtain the best possible value and service for Dr. Martens, liaising with the team in Camden to ensure ongoing alignment. E.g. cleaning contractors, company cars and couriers
•Work with the Facilities team to ensure all maintenance issues are effectively resolved
•Ensure all correspondence in each location is dealt with effectively, liaising with the UK and Local teams as necessary.

Legal/Compliance
•Work with the Company Secretary in Germany and the UK Legal team to resolve all Company matters
•Ensure setup of new stores and locations with local administrations, insurances, licenses, and any relevant parties
•Make sure all safety best practices are undertaken in each location

Finance
•Liaise with purchasers and suppliers to verify all invoices and work with our UK based Accounts Payable team to ensure the smooth and timely processing of all invoices

General
•Work with the UK and Local teams to resolve other local matters, proactively ensuring best practice is in place
•Ensure all Company-wide communication is translated and distributed to our People in Germany
•Support the HR Manager on any administrative tasks as required
•Support the office and field team on any general administrative tasks
•Work on ad-hoc projects and tasks as directed
•Ensure setup of all IT equipment for any new starters, and coordinate with IT as necessary
•Travel to Berlin and London as needed to ensure all duties are undertaken in each location
•Support the Regional Wholesales Manager by arranging temporary showrooms and other coordination as required
•It goes without saying that everyone at Dr. Martens is a team. Everyone is expected to take on other duties as needed.
Profil
YOUR FUNDAMENTAL QUALITIES
It's never just a job at Dr. Martens. It's a way of life. We live and breathe our
Fundamentals - INTEGRITY. PROFESSIONAL. PASSIONATE. TEAM PLAYERS.
They define who we are and how we get the job done. We believe each role is as unique as the person who does it. To be our Office Coordinator – Dusseldorf you will also possess these qualities:
Proven experience of coordinating and liaising with multiple teams and external suppliers to get stuff done
Highly organised with strong time management and prioritisation
Great attention to Detail
Good relationship building and management skills
Proactive, Self Starting
Some knowledge of local employment, legal and financial practices is beneficial
Good level of English needed
Be a confident communicator, resilient and adaptable, and ready to embrace and support regular and ongoing change
Have the confidence and credibility to take the lead, challenge or influence when necessary and drive change to ensure things run in the best way
Proficient in Microsoft Office, including Excel & PowerPoint.
Kontakt
Dr Martens