Operations Correspondent Central Europe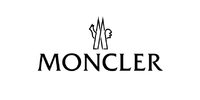 www.monclergroup.com/en/
Land :

Deutschland

Bundesland :

Stadt :

MÜNCHEN
Berufsfelder :

Vertragsform :

Arbeitszeit :

Vollzeit

Berufserfahrung :

Zw. 5 und 10 Jahren

Beginn :

ASAP

Referenznummer :

Operations.Cor/CE/Munich/FASHIONJOB

Sprache :

Englisch(Verhandlungssicher)
Unternehmensbeschreibung
Founded in Monestier de Clermont, Grenoble, France, in 1952, Moncler is now based in Italy. Over the course of the years the brand has teamed style with ongoing technological research which harnesses the knowledge of mountaineering experts. Moncler collections combine extreme needs with day-to-day city life. In 2003 Remo Ruffini took over the company of which he is now Chairman and CEO. Moncler directly produces and distributes it's own clothing and accessories collections, through its direct boutiques and the world's most exclusive department and multibrand stores.
Stellenbeschreibung
Moncler is looking for an Operations Correspondent to supervise all the Central Europe boutiques.

The main responsibilities are :

1.Ensure operational standards are in place in the stores of the area: control over Store Handbook procedures are always in place and respected by stores. Control and at the same time motivate store teams to follow procedures.

2.Management of operations projects :
-Launching new project: full arrangement of roll out activities, execution of launch, store teams training, follow up and support.
-Follow up on existing stores: tracking of usage results, regular re-trainings, technical support

3. Management of new stores openings:
-coordination of all departments involved and control over opening schedule
-efficient organization of BOH, proximity stock and team space
-team trainings during opening

4.Increase of operational expertise in stores. Development of stores population (SM, SOM, stock, operations majors) in operations related topics. Building expert communities.

5.Regular store visits with creation of smart action plan. Follow up on actions with store and AM, proactive seeking for improvement and driving the change.

6.Building effective collaboration with HQ departments: IT, Store Design, Finance, VM, ASS, Client Service center, Logistics, Maintenance, Buying. Fulfilment of HQ requests and facilitating communication between them and stores.

7.Ongoing support of stores with urgent requests, technical support and escalation of issues.

8.Execution of all operations tasks, initiatives and projects coming up during the year: showing positive attitude, aimed at excellence, in problem-solver state of mind.

9.Setting operations targets and facilitating stores on reaching results.
Profil
Profile:
5 years working experience in retail on a role focusing on the use of operations tools (Adyen, RFID…),
Proven track record on training teams within a Retail Luxury company
Availability to travel frequently,
Fluent in English and German. Another language of Central Europe would be a great advantage
Experience of working within international environments and teams,
Ability to coordinate, delegate, control and motivate teams,
Driving the change and result-oriented,
Ability to identify improvement areas in a solution provider mindset,
Attention to details and analytical thinking,
Agility, dealing with ambiguity and team player.
Kontakt
Moncler EMEA HR Department