Sales Assitant Manager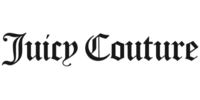 Platinum3 Fashion GmbH Kaiserswertherstr. 140, 40474 Düsseldorf/ Germany Telefon:+49 211 51629262
01728552082
www.platinum3.de
Land :

Deutschland

Bundesland :

Stadt :

DÜSSELDORF 40474
Berufsfelder :

Vertragsform :

Arbeitszeit :

Vollzeit

Gehalt :

Negotable

Berufserfahrung :

Zw. 2 und 5 Jahren

Sprache :

Englisch(Fließend )
Unternehmensbeschreibung
Platinum 3 Fashion GmbH, Duesseldorf, Germany part of Platinum 3 FZC, which is a vertically integrated leatherwear company with the Head office in Dubai, UAE. (www.platinum3.com)

Platinum 3 is licence partner for leathewear for brand bugatti, offset.

For our new leather and outerwear license JUICY COUTURE having 225 stores and known for bringing LA STYLE and ATTITUDE to Girls all over with brand DNA of CASUAL & GLAMOROUS, BOLD & IRREVERENT, FUN & CONFIDENT.

We are looking to hire Sales Assistant for Duesseldorf showroom to develop and execute sales strategy for Ladies leather & outerwear from FW 19.
Stellenbeschreibung
ESSENTIAL DUTIES AND RESPONSIBILITIES may include the following. Other duties may also be assigned.

Assist Sales strategy to get maximum exposure for the licensed brand.
Presentation and sale of collection to customers
Visits customers in the area
Further development of the sales area through new customer acquisition
Assist in the tracking, monitoring, and communication of business results
Maintain and improve customer relationships and satisfaction
Learn and apply new product knowledge to enhance sales and personal professionalism
Identify trends in product and customer satisfaction
Monitor customers' current credit status
EXPERIENCE, SKILLS AND ABILITIES:
Profil
Past Experience in Sales & Wholesale / Distribution in Apparel industry
Demonstrated success meeting sales goals and growing sales
Demonstrated understanding and application of effective selling strategies and techniques
Effective listening, communication (verbal and written), and negotiating skills
Strong interpersonal skills and demonstrable track record of good relationship building.
Experience-monitoring and decision-making ability
analysis
and
judgment-making ability
Ability
to perform business math (basic algebra, computation rate, ratio, etc.)
Superior organizational skills
Valid driver's license
Job Type: Full-time

Please send your CV and motivation letter via the apply button below ,
Kontakt
Vishal Arora