Sales Executive Volunteer For 3 Months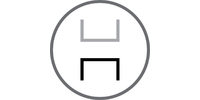 004915730194777
hominems.com/
Land :

Deutschland

Bundesland :

Stadt :

BERLIN
Berufsfelder :

Vertragsform :

Arbeitszeit :

Teilzeit

Gehalt :

Initially non-paid

Berufserfahrung :

Student

Beginn :

Sofort

Sprache :

Englisch(Verhandlungssicher)
Unternehmensbeschreibung
About Hominems:

-It offers an B2C E-commerce where the directional market consist in wearable electronics and wearable garments All products are to be either electronically enhanced or by other production means, it is not limited to performance and health.

Some of our affiliates and partners are: Misfit, Ssense, Amazon, WearableX and Ekster.

-It Provides a B2B platform for entrance into this new markets.

-We produce ourselves ultra low electronics products.

www.hominems.com
Stellenbeschreibung
About hominems:

-It offers B2C e-commerce where the directional market is wearable electronics and wearable garments All products are either electronically enhanced or by other means of production, it is not limited to performance and health.

-It Provides a B2B platform for entry into this new market.

-We produce low resistance electronics products.

www.hominems.com

JOB PURPOSE

Business process to minimize risk and costs. To grow up professionally as part of a dynamic early stage start up.
Profil
Job requirements:

Identifying new sales opportunities in Mens and Women's fashion in smart garments and wearable tech products.

-Experience or interest in sales to business.
-Interest on becoming part of an early stage.
-Managing sales and forecasts per account (We currently have 16 different accounts).
-Great organizational and time management skills with the ability to prioritize most important tasks.
-To propose solutions for deliveries and stock handling.
-Manage and coordinate partnerships with offline channels.
-Work on strategies to reach more online customers.

The Ideal Candidate

Interest on becoming part of an early stage.

Initially non-paid.

Master projects are welcomed.

Recommendation is available.

Type of job: Part time, Internship, Training
Kontakt
Hominems