Senior Retail Training Manager Global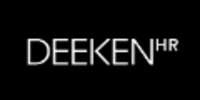 Oranienburger Straße 21 10178 Berlin GERMANY
00493027592200
www.deekenhr.com
Land :

Deutschland

Bundesland :

Stadt :

MÜNCHEN SOUTHERN GERMANY
Berufsfelder :

Vertragsform :

Arbeitszeit :

Vollzeit

Berufserfahrung :

Mehr als 10 Jahre
Unternehmensbeschreibung
Als Personalberater arbeiten wir exklusiv für die internationale Modebranche.
Stellenbeschreibung
OUR CLIENT IS AN INTERNATIONALLY SUCCESSFUL FASHION COMPANY WHOSE UPPER-PREMIUM BRAND STANDS FOR MODERN, CONFIDENT FASHION WITH THE HIGHEST QUALITY AND PRECISE CRAFTSMANSHIP.
FOR THE FURTHER DEVELOPMENT OF MANAGEMENT TRAININGS, WE ARE SEEKING FOR AN EXPERIENCED SENIOR RETAIL TRAINING MANAGER GLOBAL M/F

Based at the Headquarters in Southern Germany

In this position you will be responsible for the conception and implementation of global leadership training strategies reporting to the Head of Global Retail Communications, Training & Development.

Your main responsibilities will include identifying training needs, as well as defining and developing training standards, content, and practices that focus on leadership training. In addition to the strategic direction, conducting global training initiatives and continuously evaluating and monitoring the effectiveness and sustainability of trainings will be an important part of your job. Using a variety of methodologies, you will optimise retail processes and help the management team achieve their quantitative and qualitative goals.
Profil
You should have several years of professional experience as a Training Manager in retail, with a focus on human resources development, possibly internationally, in a service and quality-oriented environment. You should also be familiar with working operationally and strategically as well as conceptually. You should have a trainer education, a university degree or be able to refer to a relevant career, preferably with experience in fashion retail. You should have very good communicative skills, great enthusiasm and be well-versed in current presentation and training techniques. A pronounced hands-on and high-service mentality as well as quality-conscious working methods are required. Very good knowledge of English and confidence in dealing with digital media are also required. Your profile should be complemented by a solution-focused way of thinking, passion for your job as well as strong social and integrative skills.

If this profile sounds like you, and you are interested in the position, we look forward to receiving your documents, preferably by email.