Senior Segment Manager (Lead) – Create Your Style (f/m/d)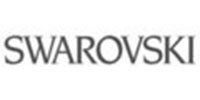 +4352245001667
www.swarovski.com/professional
Land :

Österreich

Bundesland :

Tirol

Stadt :

WATTENS
Berufsfelder :

Vertragsform :

Arbeitszeit :

Vollzeit

Berufserfahrung :

Zw. 5 und 10 Jahren
Unternehmensbeschreibung
The World's leading provider of precision-cut crystal
for fashion, jewelry, accessories, lighting, architecture and interiors.

The Swarovski Group's status as a leading-edge, world-class business is recognized in its turnover of more than €3 billion, and its significant global presence across 170 countries.

A family business established in Austria in 1895 by Daniel Swarovski, which enjoys long-term business relationships.
Stellenbeschreibung
Can you see yourself driving business success to new levels? Would you like to play a major role in shaping the future strategy of a global brand? If so, take the opportunity to apply as Senior Segment Manager (Lead) - Create your Style (f/m/d)

WHAT YOU CAN EXPECT

As a Senior Segment Manager CYS, you will be accountable to continuously shape the segment of "CREATE YOUR STYLE" (CYS).

CYS houses two of our most dynamic businesses comprising the areas of Body&Beauty as well as the Crafting Channel.

Our vision is to inspire both our customers and consumers through products, concepts & stories fueled by our brand and artistry.

Your main responsibilities will be to:

1) Own the Segment Strategy.

Translate mission into a marketing plan.

Identify required capabilities & assets within the organization

Drive execution of related initiatives with cross functional counterparts in Product Mgmt, Communication, Digital, Sales

2) Drive Product Concept Ideation.

Identify opportunity areas based on scalable client/industry needs

Initiate and drive ideation with relevant stakeholders & experts (internally & externally)

Create related case business cases to senior management
3) Steer Commercial Business Development & RTM

Establish overarching frameworks (e.g. top accounts, etc.) on how to tactically impact business on a global level

Closely collaborate with local sales organizations to identify high prospects

Leverage big-bet solutions globally by streamlining existing sales tools and/or initiating relevant tools.

Research & detect new opportunities (engaging with sales organization, customers, industry related conferences & fairs)

WHAT WE EXPECT

This role will bring a high level of accountability. You demonstrate strong analytical skills, conceptual thinking as well as a hands-on mentality.

Furthermore, your profile includes the following:

Strong academic performance ideally in marketing, International Business Management or fashion/ luxury goods management

A proven professional record in of min 5 years in the area of FMCG or with a B2C fashion player

Ability to aggregate insights & analysis into strategy

Ability to deal with ambiguity and complex business situations

Lateral leadership & relation management skills

Presentation skills and ability to influence
Excellent English language skills, German is a plus

WHAT WE OFFER

Since 1895, Swarovski is ranked one of the most valued luxury brands in the jewelry and fashion industry. Swarovski as an entrepreneurial family business offers a high performing people environment, tremendous opportunities to grow and contribute and a modern and architecturally attractive workplace. Furthermore, being located in Tyrol, one of the best-known holiday regions in Austria, Swarovski provides the best precondition for a pleasant work atmosphere and work-life balance.
As required by law, we advise that the collectively agreed base annual salary for this position is set at a minimum of € 43.941,52. Our actual salaries are market competitive and take individual qualifications and experience into account.
Does this sound like you? If so, we look forward to receiving your online application.
Profil
-
Kontakt
Guillermo Aroca