Store Manager - Sylt - English Fluent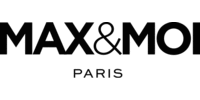 www.maxemoi.com
Land :

Deutschland

Bundesland :

Stadt :

SYLT
Berufsfelder :

Vertragsform :

Arbeitszeit :

Vollzeit

Gehalt :

Top Job (>60KE)

Berufserfahrung :

Zw. 2 und 5 Jahren

Beginn :

Mid June

Referenznummer :

SYLT SM

Sprache :

Englisch(Verhandlungssicher)
Unternehmensbeschreibung
MAX & MOI is part of a french family tradition since 1925. The House now has a complete collection of ready-to-wear and accessories for lovers of beautiful materials (fur, leather, cashmere, silk ...) through its boutiques and partners present all over the world.
If you are looking for a motivating challenge, join us as an ambassador of the House, welcome on board !!!
Stellenbeschreibung
As part of the opening of our new shop in SYLT, we are looking for our ambassador on the island !

Reporting to the Retail Europe Director, the Director will carry out the following tasks:
Guarantee the image reflected by the shop and the team, in line with the requirements of the headquarters.
In charge of his profit center, he follows the set objectives and is a meticulous manager. He optimizes results through the use of key performance indicators.
Ambassador of the brand, he maintains close relations with client's prescribers... He goes to look for the customers, captures them and retains them.
As a public relation, he runs the shop and organizes events
He communicates on the brand during neighborhood events and more generally in the world of high-end and luxury ready-to-wear.
He federates and stimulates his team (2 people) by transmitting his enthusiasm as well as his know-how and well-being. He directs the work towards figure performances thanks to the daily briefings. He makes reign in the shop a simple and elegant climate.
He manages a portfolio of international and local clients. He builds relationships and builds customer loyalty through the climate of trust and the quality of the exchange.
As an example, he presents the collections with professionalism, ease and elegance. He offers a customer service in line with the brand.
He assumes the classic responsibilities of the back office: responsibility of the fund, management of schedules, regular reports, inventory management, compliance with procedures, deadlines respect.
Profil
This position is for a candidate with at least three years' experience in high-end Ready to Wear as a store manager. Focused results, He combines professionalism and rigor. Dynamic and proactive, he is sensitive to a demanding universe and a sales council.
Good manager, he is comfortable on the ground. He federates and motivates his team, shows humility, exemplary and above all energy, optimism and determination.
Very attentive to the clientele, he targets his expectations and responds perfectly.
He has a good level of general culture and easily exchanges with his clients on various subjects. Autonomous, he's a challenger who is involved in achieving performance figures.
With a sensitivity product, he is comfortable in a high-end women's universe.
Excellent presentation, He's elegant and refined.
The candidate has a current level in German and English. Another language is a plus.
Empfehlungen
Good level in languages
Passionate about Retail and Fashion.
Kontakt
Aurore SAUVET